Child care for Cobourg & Northumberland County
Cook's School Day Care Inc. is a not-for-profit, charitable organization.
Early learning and child care for children age 12 months to 13 years.
Children are competent, capable and rich in potential and we will offer every child opportunities and encouragement to pursue, share and celebrate his or her individual passions, curiosities and abilities.
Every child deserves a safe, warm, caring and inclusive environment where respect, care and understanding are priorities.
Every child will feel that they belong, that their well-being is a priority and that they have time and a place to become engaged and express themselves in their play.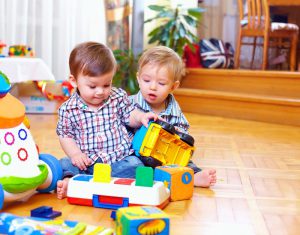 Victoria Park Child Care Centre
Monday – Friday, 6am – 7pm
Your child will love our spacious and sunny activity rooms that encourage play, exploration, curiosity, and creativity. Licensed by the Ministry of Education, we welcome children from 12 months to 13 years old.
Quick Links
Cook's Home Child Care Agency
It is with a heavy heart that after 35 years of providing Home Child Care in Northumberland County we are closing that part of Cook's School Day Care Inc.
We want to thank all the Home Child Care providers that provided care in their homes throughout the years and to all the children and families that came to us for care. Thank you!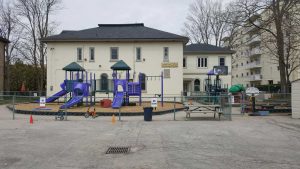 Why Choose Cook's School Day Care?

Play-based learning
Uninterrupted time to explore and create, indoors and out.
Meaningful planning based on children's interests.
Toys, equipment, and materials that stimulate curiosity and learning.

Great educators & staff
Responsive, nurturing, and supportive to the children.
Almost 300 years of combined early learning experience.
All participate in continuous professional learning.
Engaged parents
Parents are encouraged and invited to be a part of the Cook's family, by:
Assisting with trips and outings.
Becoming involved in Board activities.
Fundraising.
Providing feedback.

Flexible hours
Full-time and part-time options available.
Highly flexible scheduling accommodates long hours or shift work.
Committed to work with parents' or caregivers' needs.
News, Events & Updates
Dear Parents,
You are invited to Cook's Annual General Meeting! Our AGM this year will be held right here at the centre at 7pm on Thursday September 28th, 2023.
At the meeting […]
Northumberland County wants your input about child care needs. Take the survey by May 19th for a chance to win a $25 gift card.
Enjoy 9 holes of golf and a BBQ lunch at The Mill on Sunday, May 28. Please fill out and return the Golf Registration Form along with your payment.